4 Last Minute Marketing Tips for Black Friday
Date Created: 27/11/2019
Black Friday is on its way, and you're obviously wondering what to do in order to make your brand stand out from all that chaotic purchase and sale situation.
Almost everyone, including you, reading this text and me writing it, gets crazy every year in Black Friday, you might have seen videos of people pushing each other, fighting, screaming, and vendors looking too hopeless or too desperate sometimes. But somehow you'd wish your vendors or even yourself is in those vendors' position.
Seeing all those unnaturally long queues outside big brands' shops, you definitely wish you could do a tiny little thing to drag people inside your shop.
So, here are 4 marketing tips for your brand's success in 2019's Black Friday.
1. Surpass your competitors by offering more
If you really want to stand out from your competition, you have to research what similar brands do and what their marketing approach is, and find out what ways your brand can give something additional to people.
It shouldn't necessarily be an additional product or a higher discount, it could be a better service method or a more effective, quicker and easier choice for your customers' purchase. Whatever the case maybe you should let people know why your brand stands out through your social media accounts.
Knowing that you're not alone in this is a good start for planning your Black Friday strategy.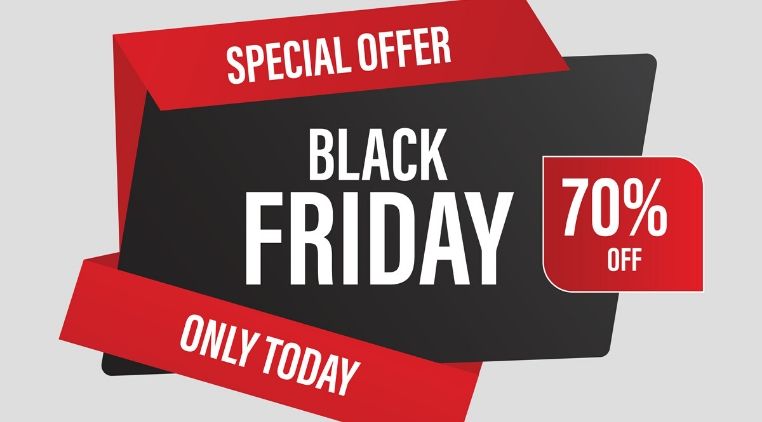 2. Make people impatient
Mentioning your social media accounts and letting people know the better offering of your brand, take into account that you want to make them crave your products or their lower-than-usual prices.
Customers have high expectations and it will be super boring or non-exciting for them to know from too long ago your brand's discounts and offerings. You need to create some high expectations and give away a few bits and pieces but not the whole image of the puzzle.
Remember, an offering looks more attractive when it's not seen a hundred times but only a few.
3. Use Social Media in the most appropriate and relevant way
We're in 2019, you should be aware of the fact that people spend loads of time checking their smartphones and surfing on the Internet for no particular reason. Imagine what happens when Black Friday is about to arrive.
Make yourself a favor and don't let your competitors take advantage of social media more than you do. You should utilize every online opportunity given.
A very effective, simple and tangible example of how you can use Social Media is through using relevant and timely hashtags. Through them, you're way more likely to bring people to your website or let them know that your brand is right there waiting.
Be part of conversations and look as friendly and kind as you can in order to make your customers choose your brand instead of others'.
4. Make it personal
Since this is about Black Friday, you shouldn't worry about your brand being too clingy on people, leave that worry for the rest of the year. Now it's about dragging everyone as quickly as possible.
So, capture as many emails and phone numbers as you can before Black Friday and text your customers about your brand's or shop's discounts, using an exciting tone of voice.
It's not always annoying to get personal, give attention by being positive and text your customers in the most polite and appealing way.
Being interpersonal is key if you want to create a temptation for the most hardly-convinced individuals.
Looking for a deeper dive to prep for the holiday selling season? Let us know by contacting One Team.
Let's make something great together.
Get in touch with us for a quick quote